Premium features for everyone
Build by sports lovers for sports lovers
Customize your Dashboard
Define the layout of your dashboard by setting it up in the app.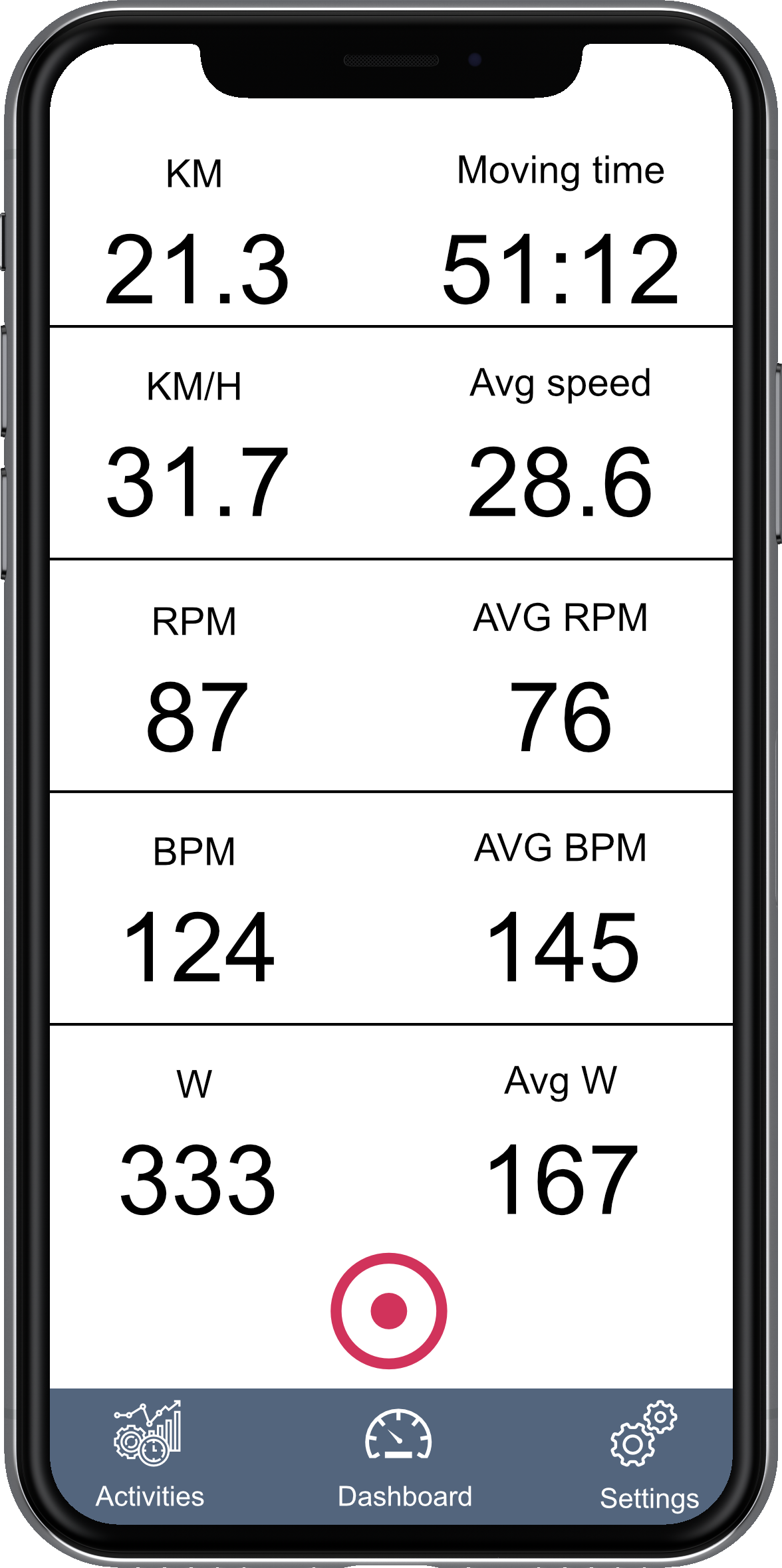 Increase or decrease max visible fields
All visible fields are configurable and set them in a specific order
Data are sacred
Simply connect your Bluetooth Low Energy Devices with the app to read your data such as;
speed
cadence
power
heart rate
and more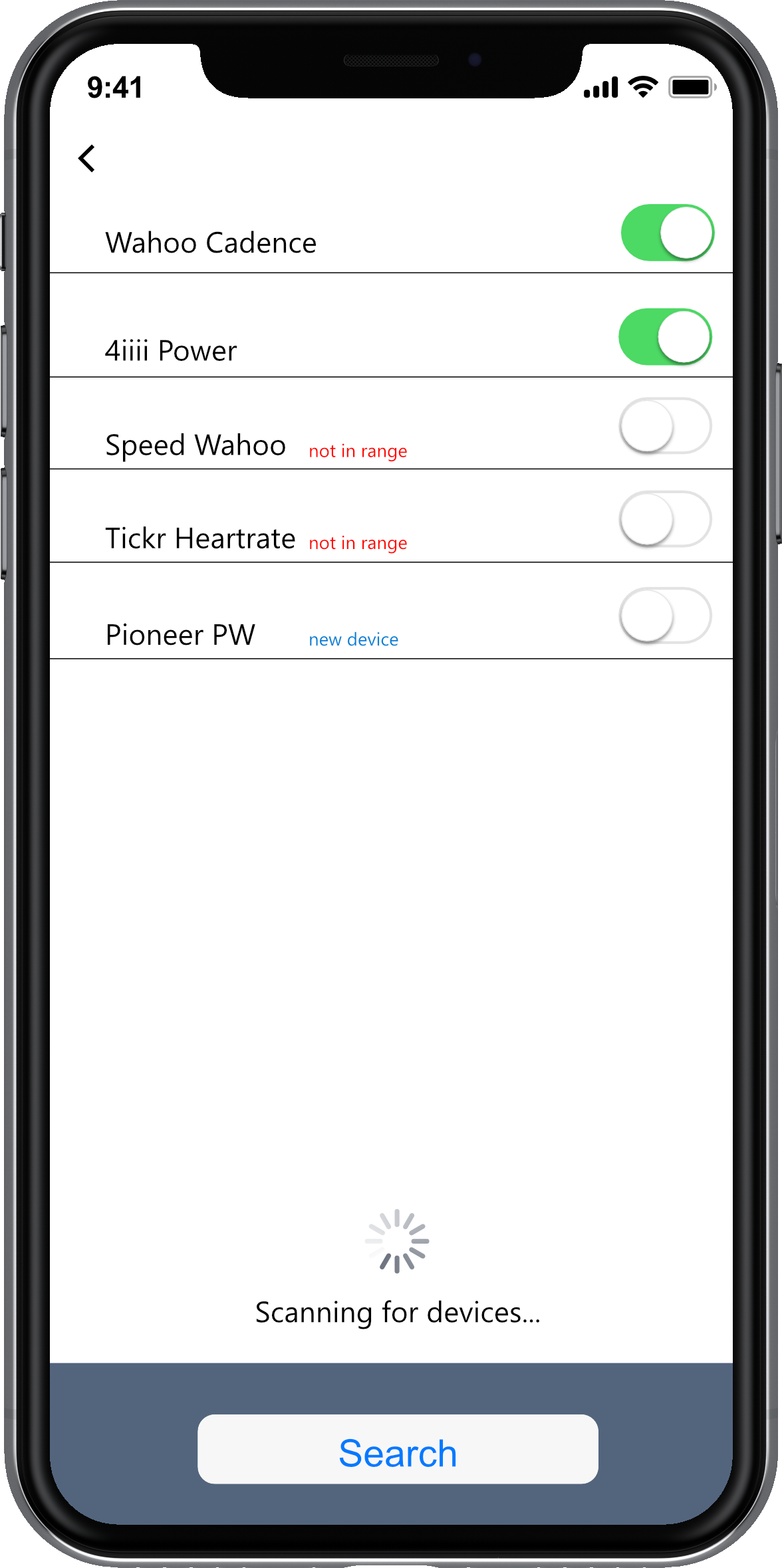 Using name and manufacture data from ble devices instead of device ID what is unreadable
Easy on and of switching of devices
Initiate a new scan for adding new devices
Live location determination in all browsers during activities – WIP
Live location determination in all browsers during activities
Easily set up live tracking options.
Check the switch in the app. A link will then be available.
Share the link with your audience to be tracked using a web browser, without an account or having to log in.
Live Tracking only works if you record an activity.
This feature will be available in the next release for iOS and Android. We work around the clock to make everything run as smoothly as possible.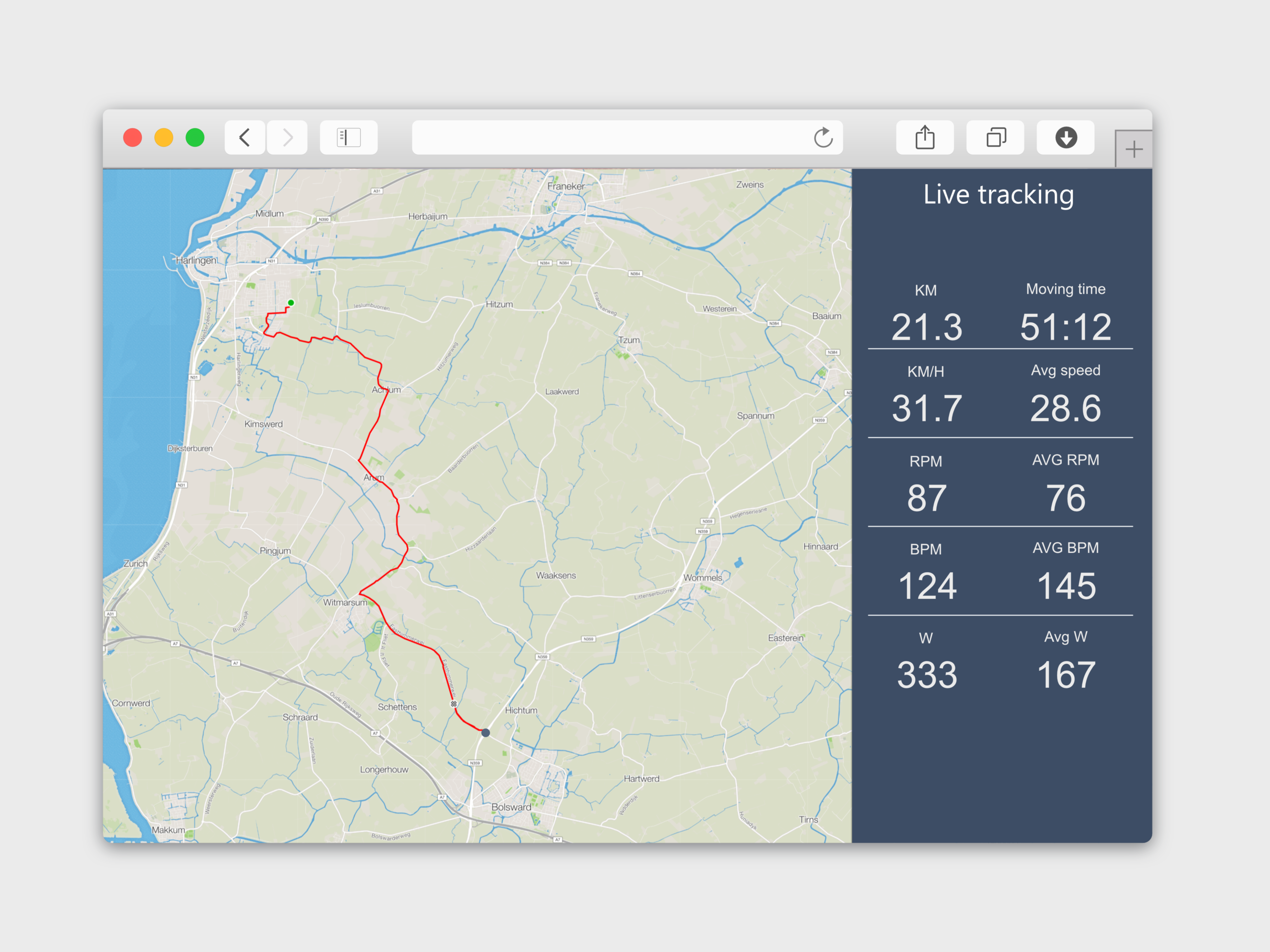 Show realtime sensor data to your audience
Show realtime live location to your audience
Share your activities automatically
Sign in using your favorite sports tracking application for perfect synchronization and automated uploads.
For all connected users, we have the option to automatically upload your activities to Strava, Trainingspeak and Garmin Connect. If we've forgotten one, leave a message.
Login Strava – already available
Login TrainingPeaks – coming in next release
Login Komoot – coming in next release
Wikiloc – coming in next release
And more platforms to come.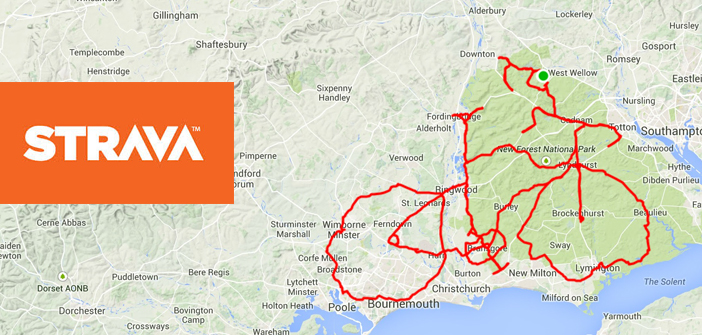 Upload your activity to Strava and others
For all that aren't online the whole online
Yes also for users that aren't connected to every community and don't want to share everything with the world we have the option to review your activities. Sharing the files so that you can use them with other software like Golden Cheetah is one of the options.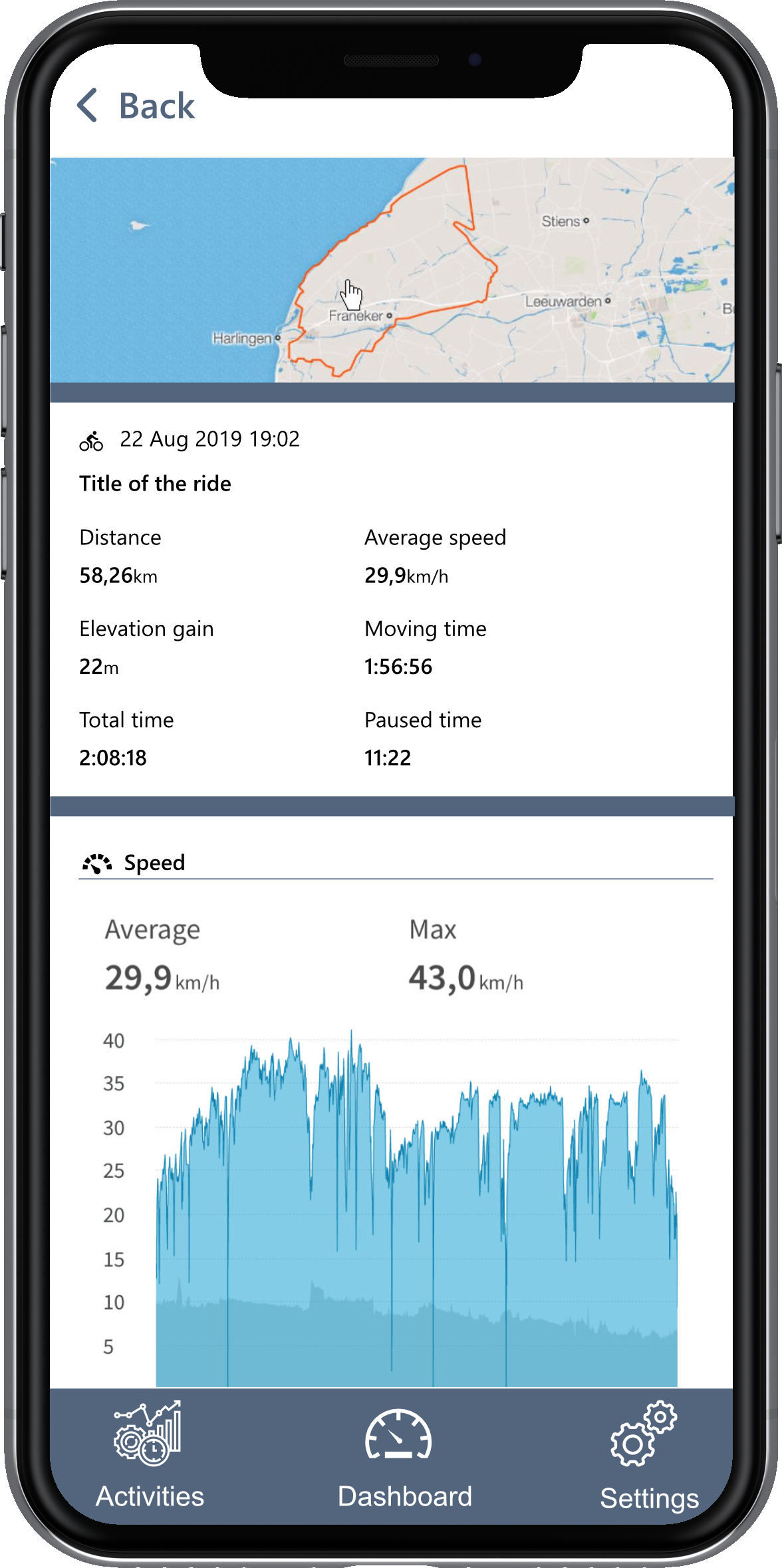 Review all relevant information
Show detailed graphs of your current activity from the connected sensors
After a serious crash the app will ask you for your confirmation. If you don't respond in x seconds the app will all your preset emergency person. So maybe that have to make a serious brake action or you have to be a hero and jump of your bike to help someone in distress. In that case you have enough time to bypass the emergency phonecall. In all other situation the emergency phone call can saves lives.
This feature will be available is the next release for iOS and Android.  We are working around the clock to get everything as smooth as we want to.